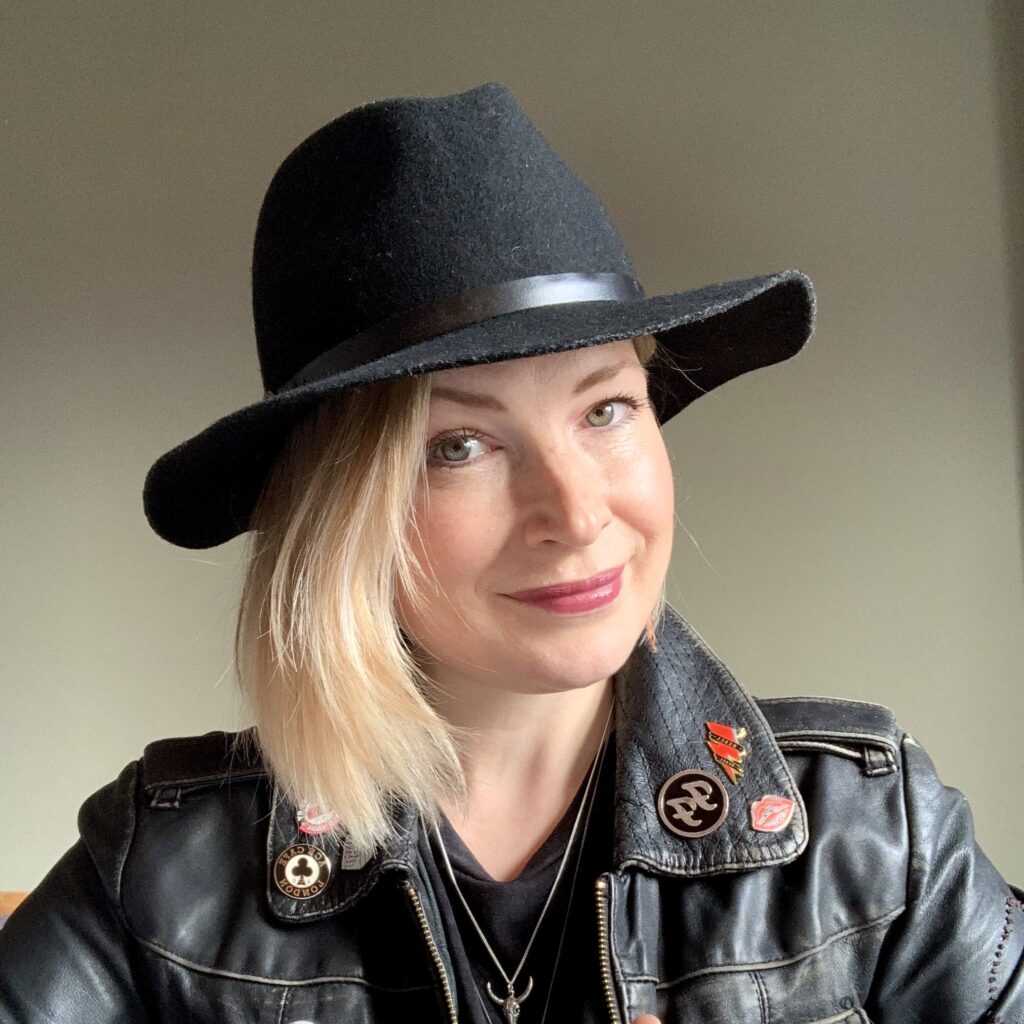 Congratulations. You stumbled upon my cheeky little website! Didn't know that was going to happen, did you?!
I'm Zoe, an enthusiastic creative with a background in footwear design, a passion for making leather accessories and a fledgling career as a podcast host and mentor for other shoe rebels and leather rogues like me!
Some might call me a Multi-Hyphenate and that's fine. I'm naturally curious, think outside the box and can't be pigeon-holed to just one label. My 20+ year working career spans many industries, from retail to footwear design, customer service to teaching, and traditional craft to digital expertise. This, as you can imagine, makes writing a 'rolls-off-the-tongue-and sums-me-up-in-one-sentence-elevator-pitch' extremely challenging but at the same time, l believe, only enriches my skill set and the original ideas I can bring to the table. Yeeeeehaaaa!
If you want the corporate blurb, I have worn many hats over the years and gained experience working with people from all backgrounds meaning I'm flexible, multi-tasking, can establish and nurture successful client relationships and assess situations and adapt accordingly. Blah blah blah. Perhaps you should have skipped that part.
The informal version, however, is that I'm fiercely honest, 100% reliable, the best team player you'll ever find, can lead and take decisions when called upon to do so and enjoy nothing more than collaborating with creative folk and brands who ooze personality and have a wicked sense of humour. Life's too short to be boring after all.
This website acts as a hub for discovering more about each aspect of my multi-faceted career and my blog is a series of musings and ramblings which are fun to write and hopefully actually useful to someone out there.
London-born, Italy-based and often found at Lake Garda on a motorbike…
I'm always keen to connect with interesting people so if you've got something to add to this conversation, a need for design help or a creative idea for a collaboration please head over to the contact page and don't be a stranger.
Zoe x